Ipswich Professional Welding & Fabrication Services
Crisp Engineering
was established in 1999 as a provider of sheet metal fabrication and welding services.
We offer a wide range of fabrication and welding services in Ipswich such as general engineering, traditional blacksmith and wrought iron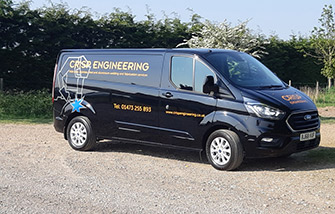 engineering.  We supply, fabricate and weld mild steel, stainless steel and aluminium.
We offer our services to the general public, the construction industry, haulage companies, local authorities and other businesses.
Our range of welding and fabrication services is available in our Ipswich workshop, on site in the local area and we also have the capability to extend this nationwide as and when required.
We look forward to being of service to you.  If you have any questions please contact us.
Have a Large Project?
We can take on a wide range of projects, large or small.  Contact us today to find out more!